Crockpot Turkey Recipes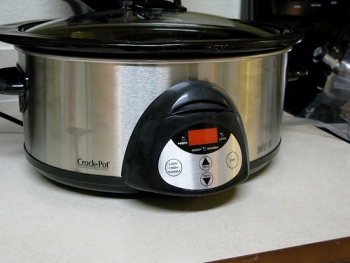 These crockpot turkey recipes are easy to prepare and let you enjoy your day while your food is cooking. I sent my oldest daughter off to college this year with her own crockpot and cookbook. It's funny now, but she declared she didn't need it. Her intentions were to eat in the cafeteria everyday-I guess she thought she would be eating good. LOL!
Within 3 weeks she was calling and thanking me for making her take the slowcooker. She had already prepared one of my crockpot recipes with her roomies. The only thing I could do was smile and remind her that Mom knows best!
Slow cookers are great because they allow you to utilize the time you spend at work or outside the home by preparing a hot, delicious meal for your family that will be ready by the time you get home. You won't have to rush home to prepare dinner after a long day at work!
While you're doing other things your crockpot can do the "hard work" for you. It's been a life saver in my home for years.
As a matter of fact, whenever I'm invited to a housewarming party or a bridal/wedding event, guess what I take?
That's right, a spanking new crockpot and my favorite recipes!
Crockpot Stuffing Recipe

Crockpot Turkey Breast Recipes

Crockpot Turkey Chili Recipes

Crockpot Turkey Meatballs

Crockpot Turkey and Rice

Top of Crockpot Turkey Recipes

BACK to Easy Turkey Recipes Home Page