Best Turkey Casserole Recipes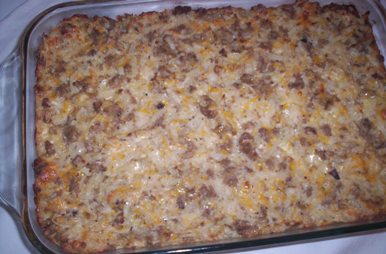 One of wonderful things about turkey casserole recipes is that they're easy and filling. I won't lie to you, I make more than my share of casseroles.
My family teases me all the time about my "casserole usage", but guess what? They always tear right into them. And I barely have any leftovers. They've even shared my casserole recipes with their teachers and their friends' parents!
Another good thing about casseroles is they're freezable. You can make two at once, freeze one for another day, and serve the other for dinner. As a matter of fact, I usually end up taking a few of the frozen casseroles to the parents of newborns. A mother shouldn't have to come home from the hospital after childbirth and try to stand in the kitchen to fix dinner. No way! Ok. There I go ranting. Let me stop and get back to the turkey casserole recipes.
A few things to remember when preparing casseroles:
1. Always spray your pan/dish with a non-stick cooking spray. This makes for a quick clean-up, and your food won't stick to the dish.
2. If using an aluminum foil pan to cook your casserole, be sure there are no holes in the pan. Hold the pan up to the light and inspect it for holes or cuts. Holes and cuts in the pan will make your food spill into the oven. Smoky and messy!
3. Fresh herbs lose flavor fast. Some recipes take a while to cook, so it's best to use dried herbs in your recipes.
4. Cover your casserole while baking UNLESS you're using a lot of liquid or you want the top of your casseroled browned.
5. Never fill your casserole pan/dish all the way to the top. Your food needs room to expand. If you fill it to the top it'll boil over into your oven. Which brings us to...
6. Place a cookie sheet or a shallow pan under the casserole to catch the drippings (if there are any). This protects your oven.
7. If your recipe calls for fresh vegetables, don't spend a lot of time cutting them up. Buy the pre-cut veggies; it'll save you some time. But be sure to wash them really good first.
With that being said, I hope you and your family likes these recipes as much as we do. Feel free to drop me a line and let me know what you think!




Souper Turkey Casserole

Turkey Broccoli Casserole

Turkey Cordon Bleu Casserole

Turkey Mac Casserole

Turkey Pizza Casserole

Turkey Pot Pie Casserole

Turkey and Stuffing Casserole

Turkey Veggie Casserole

TOP of Turkey Casserole Recipes

BACK to Easy Turkey Recipes Homepage